Steadberry Systems :: Store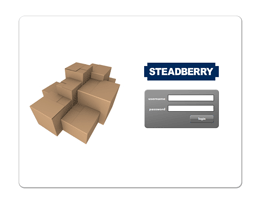 Storage Inventory System
Store is an online inventory system which logs and records details of all offsite storage. In addition to the description and quantity of goods, details also include photographs and condition assessments of the items in store.
Desktop access is provided to staff and customers enabling them to check volumes and to request delivery or collection of their goods from their PC. All transactions are carried out via the system, so the inventory is automatically updated in real time.
Webcam facilities are also available at our storage facility in Crayford which enables queried items to be viewed remotely and confirmed prior to dispatch.