Steadberry Services :: Projects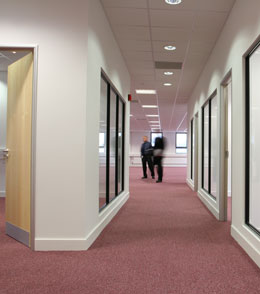 Concept Design and Cost Plan
In conjunction with client liaison, Steadberry utilises its relationships with design consultants and commercial expertise to provide cost effective draft designs and detailed cost plans. Along side this process our project management team identify key resource lead in periods as well as creating concept programmes and logistical analysis.
Principal Contractor
Our management capability combined with the resources available to us enable Steadberry to successfully complete Projects of virtually any value or complexity. Procurement routes range from transparent, Cost Plus, traditional Contracts to G.M.P. Design and Build forms where dependant on our customers risk model we can offer a turnkey service in terms of performance, delivery and design responsibility. Partnership with our clients is paramount to the success of our Business and in line with this ethos we have a totally flexible approach to individual Projects to ensure that we find the best way to meet our customer's needs.