Steadberry Systems :: Costracker.NET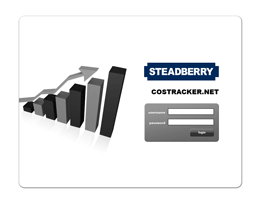 Finance Management System
Costracker is a comprehensive online system designed to manage all aspects of our service provision to corporate clients. The online dashboard is available to customers and staff alike.
Staff timesheets and supply chain orders are produced and transparently recorded. The data records provide the basis for bespoke real-time customer reports and vital feedback related to budget spend and additional cost allocation.
Costracker also collates the data to provide a single comprehensive invoice to the customer on a monthly basis.